Camino Vigo to Santiago de Compostela Coastal Route in 5 or 4 stages
Camino Vigo to Santiago de Compostela Coastal Route in 5 or 4 stages
✅ 
The Camino Vigo to Santiago de Compostela Coastal route in 4 or 5 stages is an increasingly popular option among Camino lovers who want to complete the last 100 km to obtain the Compostela.
It is a route of great beauty that starts from the city of Vigo, crossing the magnificent Vigo estuary until reaching Redondela, where you will connect with the original Portuguese Camino.
Apart from the city of Vigo, you will pass through interesting towns such as Pontevedra, famous for its cultural heritage, Caldas de Reis and its thermal springs, or Padrón and its literary and gastronomic identity before reaching Santiago de Compostela.
We know that you want to enjoy the Camino to the fullest, that's why we organize everything for you. What do you say? Are you up for it?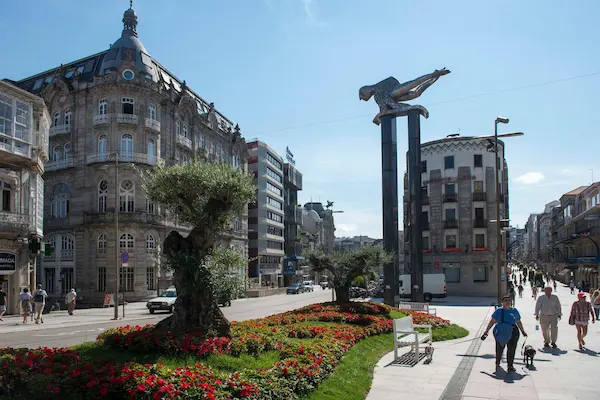 🛌 6 Nights
🥾 5 Stages
🍂 102 KM (63,3 Miles)
Accomodation.

Luggage transfers.

Paperwork.

Travel insurance.

 Support telephone number.
Extra charge for single room.
Breakfast.
Dinner
Transfers (airport, starting point)
Camino Vigo to Santiago de Compostela Coastal Route ir 4 stages
Doing the Camino Vigo to Santiago de Compostela Coastal route in 4 stages is a good option for experienced pilgrims who have done long hikes before.
Even so, if you decide to do the Camino de Santiago from Vigo in 4 stages, keep in mind that one of the stages is quite long, covering about 35 km in total. It would be the stage that goes from Vigo to Pontevedra.
Therefore, we advise you to prepare yourself well before starting your adventure. Good physical and mental condition will help you a lot when it comes to finishing the Camino.
Make your request in the form above and choose how many stages you want to do your Camino (4 or 5 stages).
Don't worry, we'll organize everything for you!
Stage 1: Vigo a Pontevedra (21,9 mi)
Stage 2: Pontevedra a Caldas de Reis (13,2 mi)
Stage 3: Caldas de Reis a Padrón (11,5 mi)
Stage 4: Padrón a Santiago (15,6 mi)
The Camino de Santiago from Vigo to Santiago de Compostela has an approximate length of 102 kilometers. This route follows the Galician Atlantic coast until it reaches Redondela. The route from Vigo is a variant of the Portuguese Camino known as the Portuguese Coastal Camino.
Yes, since in Vigo you can find the milestone that marks kilometer 100.
We cross Vigo until we reach the Lagares River walkway, another option is to start from the neighborhood of Coia.
It is also allowed to start in the city center, from the Church of Santiago de Vigo.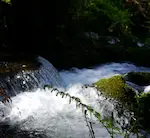 Variante Espiritual Camino Portugues