Tui to Santiago de Compostela Camino in 5,6,4,7 stages
✅ 
The Camino de Santiago Portugues  from Tui in 7 stages is an increasingly popular option among hiking enthusiasts, and you may ask, why is it worth choosing this route and not another of the Camino de Santiago?
Because it is a route that adapts very well to beginners who want to do the Camino de Santiago, by doing the route in 7 stages, the last day you can enjoy more of the city of Santiago de Compostela. From O Milladoiro it is only 7 km to Santiago. However,If you are an experienced hiker you can try and do the camino from Tui in 6,5 or 4 stages.
During this experience you will walk from Tui through Pontevedra until you reach your final destination, Santiago de Compostela.
Along the way, you will find two of the most important estuaries of Galicia, such as the Ría of Vigo and the Ría of Pontevedra or beautiful villages such as Caldas de Reis or Padrón. 
We know you want to enjoy the route to the fullest, so we will organise everything for you. What do you say? are you up for it?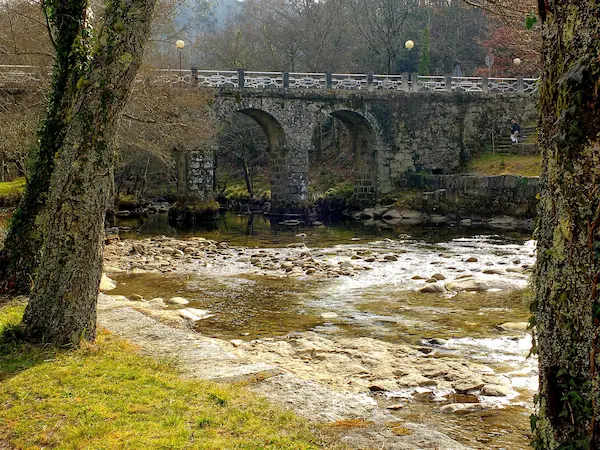 🛌 6 Nights
🥾 5 Stages
🍂 120 KM (74,5 Miles)
Accomodation.

Luggage transfers.

Paperwork.

Travel insurance.

 Support telephone number.
Extra charge for single room.
Breakfast.
Dinner
Transfers (airport, starting point)
Tui to Santiago de Compostela in 6 stages
Doing the Camino Portugues from Tui to Santiago de Compostela in 6 stages is, as well, a really good option for beginners. This option along with the Camino from Sarria in 6 stages, are the preferred options for people who do the Camino for the first time.
Doing the Portuguese Way from Tui in 6 stages, allows you to enjoy more of nature and human contacts that you can generate during your way. In our opinion, doing it in 6 or 7 stages are the best option because we are big fans of slow tourism, a tourism without rushing and without stress, just you and your mind to enjoy to the fullest.
You decide! ask us for a quote in the form above and choose how many stages you want to make your way (4, 5 or 6 stages).
Don't worry, we will organize everything for you!
Stage 1: Tui a Porriño (8,2 mi)
Stage 2: Porriño a Redondela (9,6 mi)
Stage 3: Redondela a Pontevedra (12,17 mi)
Stage 4: Pontevedra a Caldas de Reis (13,2 mi)
Stage 5: Caldas de Reis a Padrón (11,5 mi)
Stage 6: Padrón a Santiago (15,6 mi)
Tui to Santiago de Compostela Camino in 5 stages
How far is Santiago from Tui?
The distance between Tui and Santiago is around 72 miles.
How difficult is the portuguese Camino?
The camino from Tui to Santiago is very easy and adapted to beginners.
What is the best month to walk the Camino Portugues from Tui?
April, May, June, September and October, are the most suitable months to do the camino from Tui to Santiago.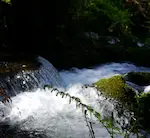 Variante Espiritual Camino Portugues